Main Content
Library Updates
Choose Your Favorite Children's Book Character!
Help us celebrate Take Your Child to the Library Day by voting for your favorite children's book character. The winning character will be revealed on Saturday, February 5th at 10:30 AM. Drop in anytime 2/5/22 between 10:30am -12:30pm for activities and crafts celebrating the winning character! Registration not required. Click here to take a short survey choosing your favorite character! https://forms.gle/3ZFnNCSZmsxVd1xT6 …
Read Free at Warsaw Public Library!
Starting March 10th at the Warsaw Public Library, all books, including audio books and magazines, will no longer accrue fines for being overdue! This applies to all books checked out from the Warsaw Public Library, including books placed on hold from other member libraries. DVDs, Blu-Rays, video games, and state park/museum passes returned late will still result in a charge of $1.00 per day up to $5.00. Realia/kits returned late will accrue $.20 per day up to $5.00. Patrons will still be responsible for charges as a result of lost or damaged items. …
Visit the Children's Room (Virtually)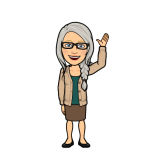 Visit our virtual library. When you click on "What's New" you will find new additions to the collection. When you click on the puppets, you can view our most recent virtual story time. Hope to see you in the library soon! Go to continue reading at the right for the live link. https://docs.google.com/presentation/d/1UnIYW3dwLsFOx-0-QItEeaqs48yRXhf0W31-aHYbDyQ/present?usp=sharing …